HCBL at CinemaCon 2023, Las Vegas, USA, April 24-27, 2023
HCBL Showcases Latest Cinema 3D Technologies at CinemaCon 2023 Tradeshow
Las Vegas, Nevada – HCBL, the industry's leading 3D provider and manufacturer of 3D technology, is participating in the CinemaCon 2023 tradeshow in Las Vegas, where HCBL is showcasing its latest cinema technologies.
One of the key highlights of HCBL's participation at the event was the significant interest generated for their CH600NEW triple beam 3D system from clients from the USA and Latin America. HCBL triple beam 3D system CH600NEW helps to greatly enhance the brightness of any 3D experience and improve the movie-going 3D experience with its ghost-free 3D performance.
"We're excited to be showcasing our latest cinema technologies at CinemaCon 2023," said Lianghua Wu, the owner and the GM of HCBL. "The HCBL team is committed to providing high-quality products to our customers, with our customer-orientated attitude throughout our everyday's work.
HCBL's participation at the CinemaCon 2023 tradeshow was a great success, with the company showcasing its commitment to innovation and excellence in cinema screen technology, meeting many potential customers and friends that truly support the 3D cinema industry.
Stay tuned! HCBL will be at Barcelona CineEurope 2023 in the coming June. Meet HCBL and gain more insight into the new 3D technology!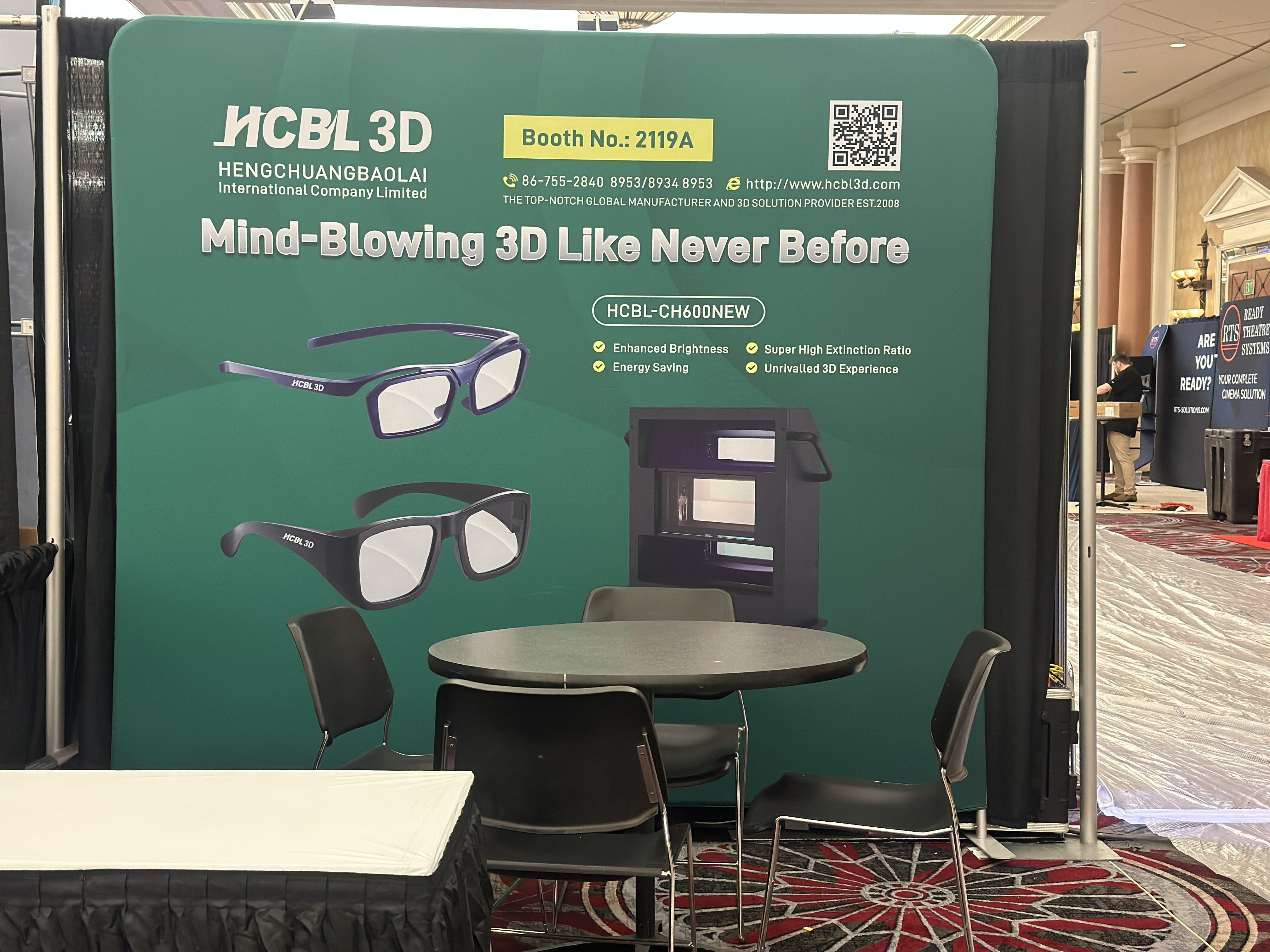 Work Time :
8:30-18:00(Beijing time)
Fax :
Tel: +86-755-28408953/ Fax: +86-755-25658803
Telephone :
+86-755-28408953 / +86-755-89348953 / +86-13632568614(Working time)
Email :
Email
Factory Address :
4F,Building A, No.1018, Yongsheng Industrial Park, Huiyan Rd. Shenzhen, China